From low-carbon consumers to climate leaders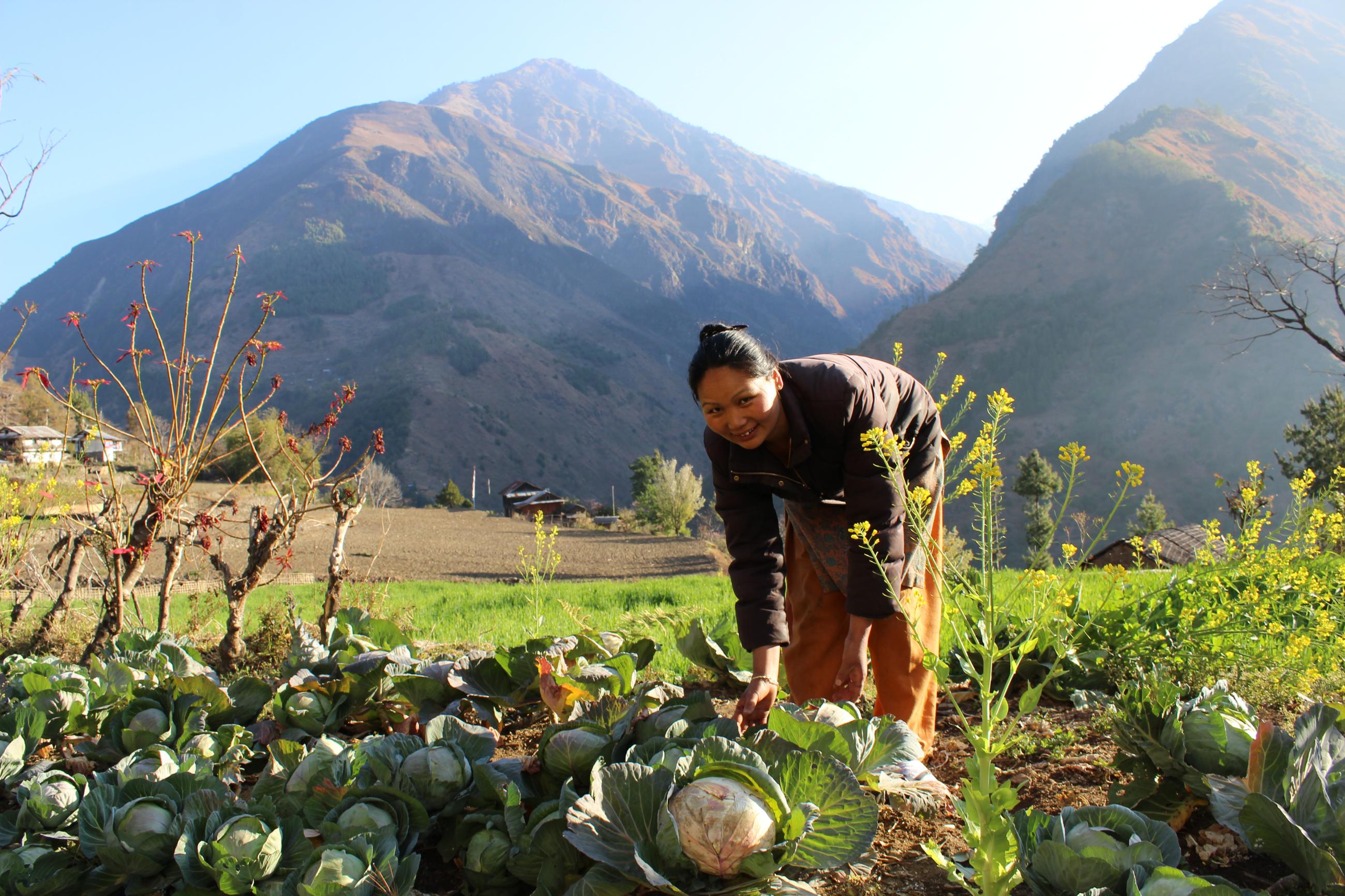 This report for the GLOW programme reviews the evidence on women's economic empowerment in low-carbon transitions. It identifies the gaps in the evidence base; and recommends how GLOW and other research initiatives and funders may further enrich the evidence, and inform policy and practice.
State and non-state actors are pivoting toward net zero carbon economies in response to the goals of the Paris Agreement on climate change, which commits countries to holding average global temperature rise to 2°C and as close to 1.5°C as possible. To achieve the goal will require rapid, deep, sustained reductions in carbon dioxide emissions globally, to reach net zero emissions in the 2050s, and achieve net negative emissions after that.
The economic transformations required will change the world of work.
Some jobs will no longer be climate-compatible and will discontinue. New opportunities for low-carbon work are already emerging and will continue to do so.
There is an important gender dimension. Today, more women than men are in informal, insecure paid work. Women bear a greater burden of unpaid work in the care economy, worldwide, and disproportionately shoulder the effects of shocks. This is particularly so in low- and middle-income countries, and acutely so for women workers in developing, rural economies. Sustainable Development Goal (SDG) 5: Gender equality and the empowerment of women and girls seems to be as elusive as ever.
Green spending pledges use words such as 'inclusive' in a superficial way, without addressing the specific needs of low-income women, or presenting operational means to advance them into environmentally sustainable, decent, secure work.
From this observation of a disjointed, gender-blind approach to economic development, and in response to it, Canada's International Development Research Centre (IDRC) initiated the Gender Equality in a Low Carbon World (GLOW) research programme. GLOW supports 12 projects in 17 low- and middle-income countries to investigate how women's economic empowerment can be integrated into low-carbon, climate-resilient transitions.
To situate GLOW's work, this research report (download, below) was commissioned to:
establish what evidence already exists on the intersections between women's economic empowerment and low-carbon transitions and where there are gaps
identify how the GLOW projects are contributing to gaps in the evidence base
recommend how GLOW and other research initiatives and funders may further enrich evidence on the intersections, and inform policy and practice.
The central questions guiding the study are:
To what degree are low-carbon trajectories and women's economic empowerment integrated in the literature?
To what degree are low-carbon development policies and their implementation being linked to women's economic empowerment in policy and practice? What is the evidence?
The report finds:
Until now, there has been a general lack of integration of women's economic empowerment in low-carbon transitions at economy-wide level.
Discussion of gender issues and people's intersectional vulnerabilities (such as age, ethnicity, class, caste, disability) is superficial in the influential literature on the economics of climate change mitigation, which are often framed as 'green economies' or 'green growth'. There is an immediate opportunity – indeed, an urgency – to address this gap.
A body of transversal feminist literature on gender and climate change has been deeply important for its focus on women's participation in climate-related decision-making. Its leading scholars and advocates have been successful in strengthening attention on gender issues in United Nations Framework Convention on Climate Change (UNFCCC) processes. This work, however, provides a shallower treatment of other aspects of economic empowerment and has been strongly biased toward women's roles in adaptation. The climate change mitigation component has been small by comparison.
Since the signing of the Paris Agreement in 2015, global policy discussions and grey literature have strengthened around the concept of 'just transitions'. The 'just transitions' focus is about compensating workers who are employed in fossil-fuel-extractive or fossil-fuel-dependent industries, by training and redeploying them to more environmentally sustainable jobs. It has tended to be biased toward male-dominated, polluting industries in the Global North. More nuanced analyses have not yet translated adequately into global policy frameworks, such as the UNFCCC decision texts on 'just transitions'. Hence, until recently, there has been little widespread discussion of how workers who start in the most disadvantaged positions, including women, informal sector, and rural workers in the Global South, can progress into more secure, low-carbon employment. Recently, coalitions of organisations and feminist thinkers based in the Global South have sought to address this gap and reframe the previous biases.
Some of the boldest thinking on the interlinkages between women's economic empowerment and low-carbon transitions is seen in the sectoral literature and especially in the agriculture, forestry and agroforestry domains.
This study also highlights that some of the most cutting edge, integrative work on the frontier of women's economic empowerment and low-carbon transitions is in a small number of governmental climate policies. The study notes that the Nationally Determined Contributions (NDCs) of Antigua and Barbuda, Nepal and the Republic of the Marshall Islands place gender equality at their heart, as well as being highly ambitious on climate change mitigation. These policies appear to be well ahead of the academic literature on the topic.
This report is geared primarily toward students, academics, researchers and research funders who are interested in where the innovative thinking and practice lies, and how GLOW's original research will fit into the existing evidence base.
An accompanying policy brief to this report, Women's economic empowerment: the missing piece in low-carbon actions and plans, by M. Dupar and E. Tan (2022)  (in English, French, Spanish) contains specific recommendations for government and business leaders on changes they could make to policies and investments.
This research report will be launched in French language in March 2023. Please visit again for more details.
Downloads
Share this:
Resource Details