Women's economic empowerment: the missing piece in low-carbon plans and actions (Eng, Fr, Sp)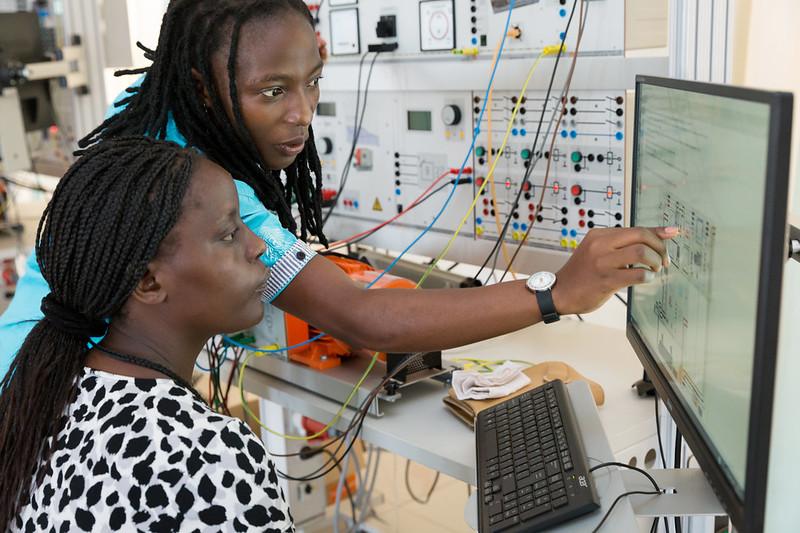 Women are far behind men on measures of economic empowerment. Progress in closing the gap stalled in recent years; and slid backwards during the Covid-19 pandemic. Sustainable Development Goal (SDG) 5 for gender equality is still far from being met.
In the context of the global climate crisis, there is an imperative to shift investments into low-carbon production and consumption. There is a risk that pursuing low-carbon transitions in a gender-blind way could further widen, not narrow, the gender development gap.
This policy brief summarises the findings of an extensive study by the Climate and Development Knowledge Network (CDKN) and ODI for GLOW, which sought to investigate how well women's economic empowerment and low-carbon transitions are integrated in theory and in practice. It provides key recommendations for governments, international financial institutions and research funders. 
The study found:
There is a lack of academic scholarship that deeply and meaningfully links the potential synergies between women's economic empowerment and low-carbon transitions at country, regional and global levels.

Some of the most exciting and progressive integrative work has been done by non-governmental and civil society organisations (NGOs and CSOs) in projects and initiatives. In certain locations and programmes of the agriculture and forestry sectors, the integration is more mature in both theory and practice. However, a true integration between women's economic empowerment and low-carbon transitions is still to be more widely and deeply adopted.
The authors recommend:
Greater government leadership is urgently needed. Women's and men's differing vulnerabilities to climate change impacts are fairly well documented, and a pressing need remains for more – and more – effective adaptation funding.

However, policy narratives linking women and climate change mitigation opportunities are largely absent. In this low-carbon development context, public policies must be intentionally designed to empower women in their diversity, meet their specific needs, grow their talents, and ensure they are not left behind.

A small handful of governments, such as Antigua and Barbuda, Nepal and the Republic of the Marshall Islands are on the leading edge of expressing integrated visions. They may need significant external resources to realise their visions. Other governments should follow the leads of these pioneering countries.
Downloads
Share this:
Resource Details