Empowering women in the green economic recovery from Covid-19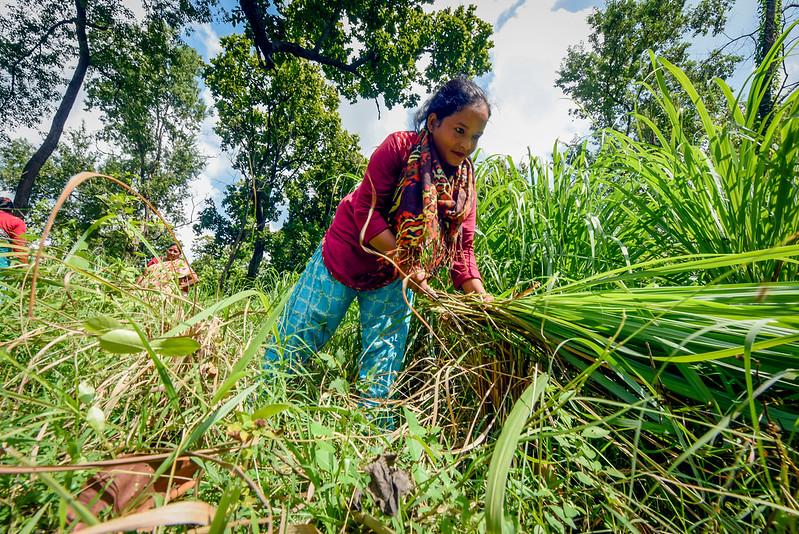 Spending plans for Covid-19 economic recovery provide a major opportunity to promote gender equality and environmental sustainability. Government spending, in particular,  must redress the back-sliding on gender equality and women's wellbeing caused by the pandemic.
That was the clear message from diverse experts from Bolivia, Malawi, Nepal and Senegal at a Commission on the Status of Women 66 (CSW66) side event on 23rd March.
The CSW66 event heard that:
In Malawi, efforts are underway to diversify women's livelihood options through cultivation of food trees, such as fruit and nut trees. These crops promise to secure women's income, while also sequestering carbon from the atmosphere (a climate change mitigation benefit) and providing other ecological benefits such as erosion control (important in the context of adapting to climate change and preventing land degradation). Dr Jessica Kampanje-Phiri, Lecturer at Lilongwe University of Agriculture and Natural Resources, Malawi and Dr Joyce Njoloma, Scientist at World Agroforestry (ICRAF), Malawi presented these ideas, shown here.
In Senegal, the majority of agriculture is rain-fed and unproductive, but providing women farmers with access to irrigation that is powered by renewable energy could boost production and incomes, while avoiding harmful greenhouse gas emissions. Work in the horticulture sector – which is concerned with 'garden crops' such as fruits, vegetables and ornamental plants – could target women as users of renewably-powered irrigation – as explained by Dr Laure Tall, Research Director of IPAR-Senegal.
In Bolivia, the economy has relied for too long on the male-dominated and polluting mining sector, along with natural gas, which generates few jobs – but by contrast, sustainable tourism could provide a truly eco-friendly, women-friendly route to national development and export earnings. That is the vision of the Bolivian Sustainable Tourism Observatory, a new institution formed by GLOW grantees SDSN Bolivia and its partners, explained Lykke Andersen, Executive Director. The initiative seeks to grow this very low-carbon sector, which attracts principally tourists by bus from neighbouring countries and emphasises low-carbon activities such as cycling and trekking. The Sustainable Tourism Observatory will especially promote the creation of high-quality jobs for women in the tourism sector.
In Nepal, women entrepreneurs in the forestry and agriculture sectors have been hard hit by the pandemic: many have lost work. However, there is an opportunity to upskill women in the use of digital technologies, so they can access market information and re-initiate productive business practices said Mani Ram Banjade of Southasia Institute of Advanced Studies (SIAS). There is, further, a chance to engage local governments to reorientate some of their more 'traditional' and 'tokenistic' women's activities in a more empowering, sustainable direction.
Watch the event recording below: